Our warranty is included with every vehicle!
That's 18 months or 25k miles of peace of mind… at no additional cost!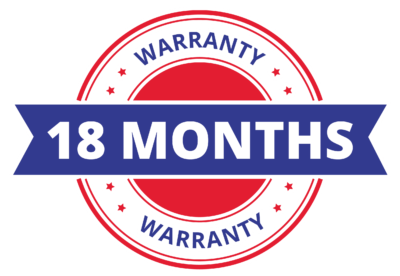 At Auto Masters, we want our customers to rest assured that their vehicle will last the test of time, but life happens! That's why we offer an incredible warranty, just in case your vehicle runs into issues down the road. This warranty applies to each and every one of our transactions, and ensures that for 18 months after making a purchase from Auto Masters, or until the day you've driven 25,000 miles in your new-to-you vehicle, we will fully replace or repair any defective engines, transmissions, drive trains, and some electrical components as long as the damage sustained is not attributed to driver error. In other words, if you didn't break it…we're going to fix it!
No matter where you end up buying your dream car, always make sure to read the fine print of its warranty offer and ask questions if you're still unclear on the specifics. Since we offer a one-of-a-kind warranty at Auto Masters, we're not afraid to let you in on all of the details. Below, you'll find all the answers to all of our most frequently asked questions, but if you think of something we haven't covered, we're happy to go into more detail over the phone or via email. We look forward to hearing from you!
Warranty F.A.Q.