Our warranty is included with every vehicle!
That's 18 months or 25k miles of peace of mind…for FREE!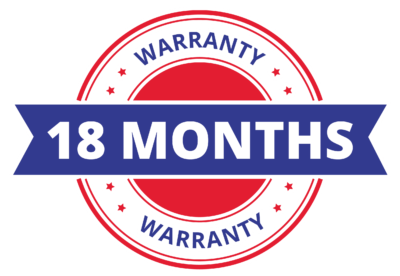 At Auto Masters, we want our customers to rest assured that their vehicle will last the test of time, but life happens! That's why we offer an incredible warranty, just in case your vehicle runs into issues down the road. This warranty applies to each and every one of our transactions, and ensures that for 18 months after making a purchase from Auto Masters, or until the day you've driven 25,000 miles in your new-to-you vehicle, we will fully replace or repair any defective engines, transmissions, drive trains, and some electrical components as long as the damage sustained is not attributed to driver error. In other words, if you didn't break it…we're going to fix it!
No matter where you end up buying your dream car, always make sure to read the fine print of its warranty offer and ask questions if you're still unclear on the specifics. Since we offer a one-of-a-kind warranty at Auto Masters, we're not afraid to let you in on all of the details. Below, you'll find all the answers to all of our most frequently asked questions, but if you think of something we haven't covered, we're happy to go into more detail over the phone or via email. We look forward to hearing from you!
Warranty F.A.Q.
Without a warranty, if your car broke down less than a minute after driving off a dealership's lot, you'd be out of luck. Even though each and every Auto Masters vehicle has been cleared and vetted for long-lasting success, no one can know what the future will hold. Our warranty ensures that if your car presents a fluke or defect within 18 months or 25,000 miles, we've got you covered from all sides. In fact, we also include FREE roadside assistance with every vehicle.
A good warranty is one that isn't afraid to put everything out in the open. At Auto Masters, we pride ourselves on not only making car buying fun, but also on making sure our customers feel comfortable and respected every step of the way. If you have any questions about our warranty, please feel free to contact us. You can expect an upfront and transparent answer from any of our sales representatives.
If you've come across a bump in the road regarding your vehicle's performance, please give us a call! We can work with you to find a local repair shop and issue your warranty authorization. Call our warranty hotline at (844) 463-1618 or email us at claim@capital.email. Call the warranty hotline at (844)463-1618 or email us at claim@capital.email.
There are several factors that may cause a vehicle to become void. Vehicle misuse, environmental damage, odometer tampering, salvaged titles, vehicle neglect, and any modifications to the original parts are the most commonly seen reasons why a warranty would no longer apply to your vehicle.
Make sure you trust only authorized mechanics with your vehicle! In addition, please keep detailed service records in case you do need to claim your warranty someday.
Yes. Like all warranties, ours does not extend to damage that is a result of driver error. If you have been in an accident, you'll need to make a case with your insurance company. Our warranty applies only to malfunctions involving the engine, drive-train, transmission, and certain electrical components of your vehicle.
You are welcome to complete vehicle maintenance wherever you'd like! Just be sure you keep records of all repairs and maintenance performed. In addition, don't forget to change your oil every 3 months or 3,000 miles!