Think you can't get a car? 
Think again!
As a Buy Here Pay Here dealership in Nashville and Murfreesboro, Tennessee, we're basically one-stop-shop for all things car buying and financing! Since we realize that banks can be a little stingy when handing out loans, we're happy to have cut them out of our business model completely, allowing us to act as your lender instead.
Buy Here. Pay Here.
Buy Here Pay Here means exactly what it sounds like it means…that we act as both your car dealership AND your bank. We will set up your financing plan from directly within Auto Masters, making it that much easier for you to access and pay your car payments on time. Unlike other Buy Here Pay Here dealerships, however, we offer: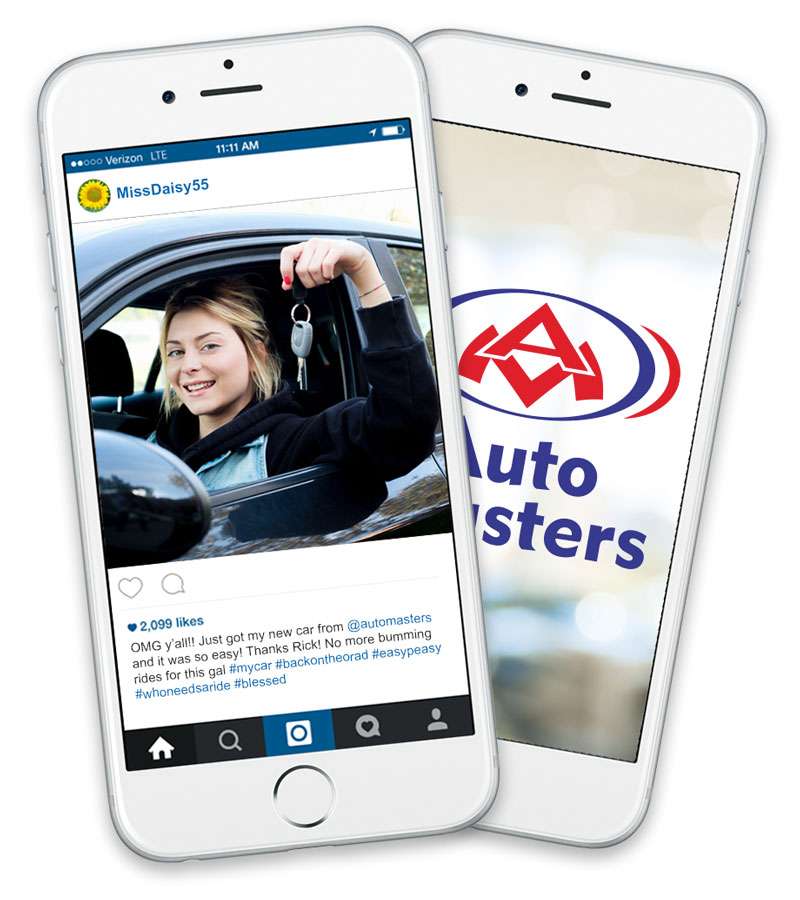 At Auto Masters, we are your car dealership and your bank.
Short-Term Financing—so you can actually pay it off in 2 years or less.
Clean Titled Vehicles—so you aren't stuck with a salvaged vehicle that you can't resell.
Credit Reporting—so you have a real shot at repairing your credit score.
18-Month Warranty—so you always feel cool and collected on the road.
Roadside Assistance—so you're never left stranded in case of emergency.
Realistic Down Payments—so you can stay full speed ahead on the road to good credit. ($799 down payments and higher accepted)
Unlike other banks and lenders, we also understand the universal importance of owning a reliable vehicle. No one should have to worry about not being able to get where they need to go! We promise to be open, honest, and forthcoming with you about your vehicle and all of its financing options…and you can take THAT to the bank.
Visit us today so we can get this show on the road!