Let our Owner, Ben Freeland, and Sales Manager, James Pentecost, tell you why Auto Masters is the best "Buy Here Pay Here" car lot in Middle Tennessee.
Buy Here, Pay Here in Middle Tennessee.
The first thing you should know about Auto Masters is that we are, without a doubt, the most customer-focused BHPH lot in Middle Tennessee. What does that mean exactly? It means that your business is worth so much more to us than just the initial car sale. We only consider ourselves successful if and when you pay off your car completely…owning it outright! Trust us when we say that you will not find that anywhere else.
Need proof? We bet you can't find another Buy Here Pay Here dealership willing to offer you:
Short-Term Financing—so you can actually pay it off in 2 years or less.
Clean Titled Vehicles—so you aren't stuck with a salvaged vehicle that you can't resell.
Credit Reporting—so you have a real shot at repairing your credit score.
18-Month Warranty—so you always feel cool and collected on the road.
Roadside Assistance—so you're never left stranded in case of emergency.
Realistic Down Payments—so you can stay full speed ahead on the road to good credit. ($799 down payments and higher accepted)
Flexible Payment Options—so you can choose between weekly, bi-weekly, monthly, and bi-monthly payments…whichever works best for you!
The best part about our job is helping you get your life back on track. If that sounds like something you're interested in, we're just waiting on you!
Drive Your Dream Car Home Today
We're ready when you are! Once you fill out your application, we'll invite you to one of our lots in Nashville or Murfreesboro and get this show on the road. You can be in and out in less than 2 hours. We look forward to serving you!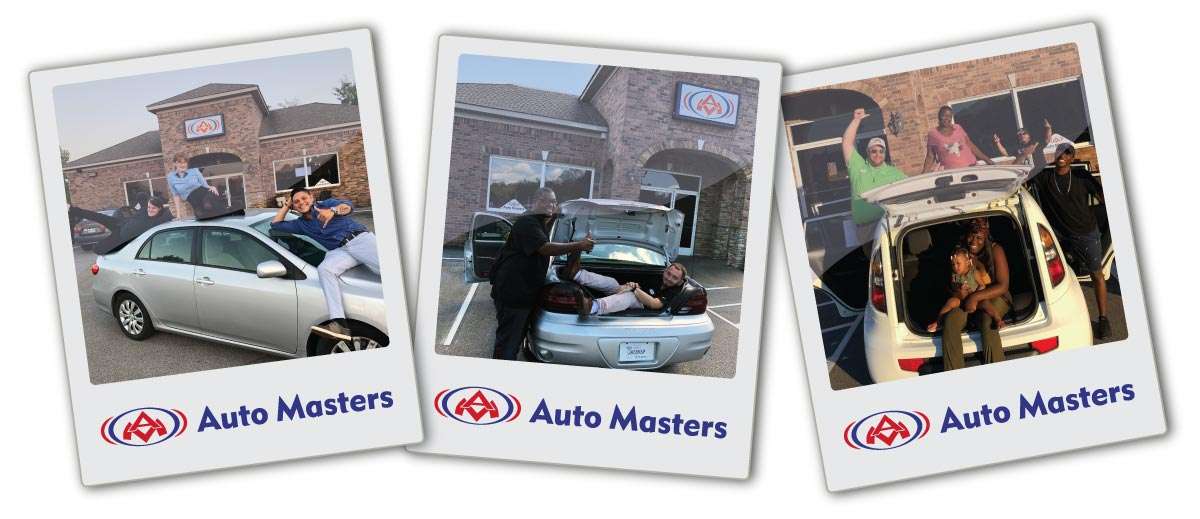 Who Says Car Buying Can't Be Fun?!
Definitely not our customers! Once you visit Auto Masters, you'll realize just how fun finding a great deal on a new set of wheels can be. Check out our social media and see for yourself!